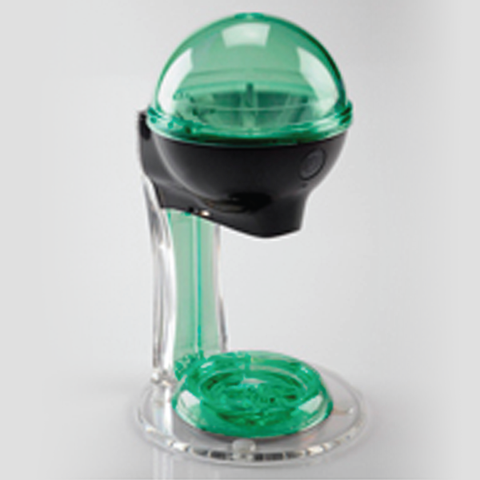 12oz Dispenser Black/Green
Germstar 12oz touchless G2 Dispenser is a versatile, battery powered dispensing system ideal for high traffic areas. Providing complete hand sanitation in 15-20 seconds, Germstar Sanitizers kill 99.99% of all microorganisms. Each Germstar Touchless Hand Sanitizer features an easy to use dose meter for a range in application volume from 0.7 ml to 6.0 ml. The G2 dispenser features a light sensitive night light and the capability to refill Germstar 2oz and 8ml products. Every dispenser comes with a table stand, drip tray, and wall mounting parts and has the option for AC/DC adapter or AA batteries.
Additional Details:
Touchless 12oz Hand-Sanitizer Dispenser
Starter kit includes Dispenser, 12oz citrus solution, table stand, drip tray, and wall mount option
Powered by AC/DC adapter or batteries
Adjustable dose meter ranges from 0.7 ml to 6.0 ml
Built in night light feature and lockable dome
Dimensions:
Width - 5.78"åÊ Height - 9.84"
---
We Also Recommend